Timeless Unisex Classics that made Barbour™ famous!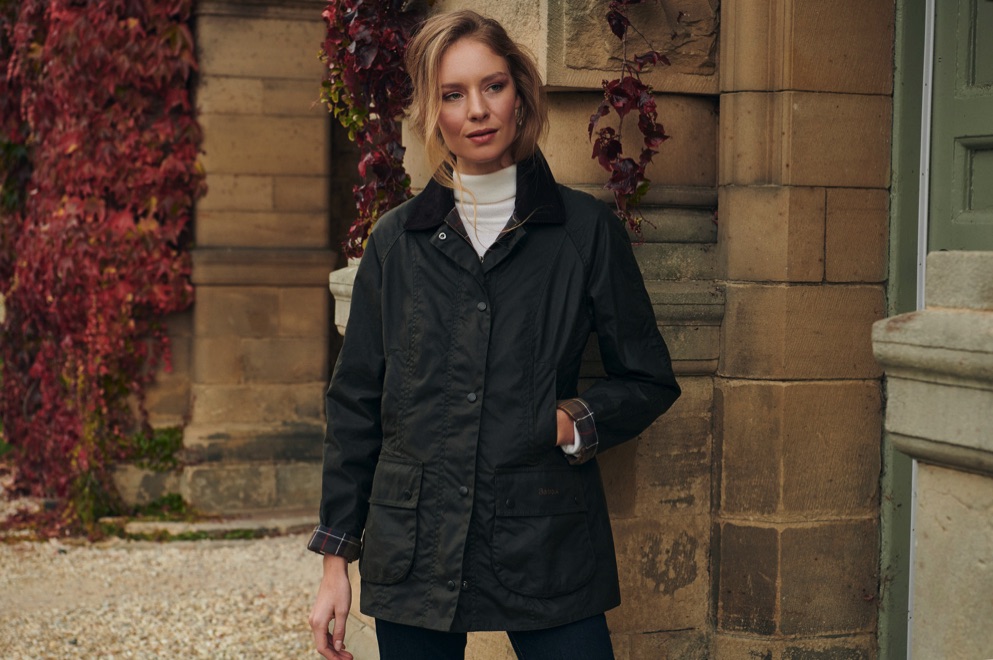 The Famous and Internationally Renown Barbour™ Collection
Available at Rose Tree Cottage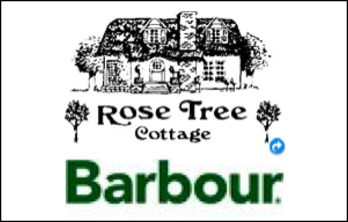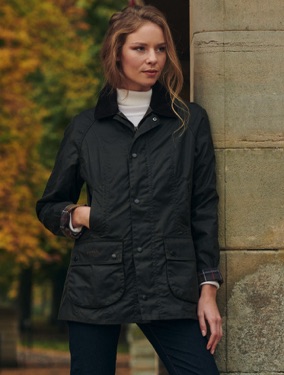 Come into our Store and see for yourself the
famous range of Apparel as worn by Britain's Monarchy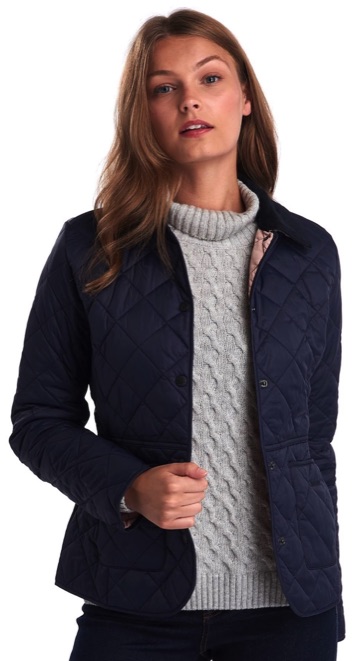 Classic Bedale or Beadnell Waterproof Jackets
Classic Olive, Traditional Sage, Navy or Black
Available sizes: Bedale: 30-42 Beadnell: Womens Sizes
Unisex - Short length
Optional zip-in Liner/Vest and/or detachable Hood.
The Bedale Jacket is a relaxed-fit jacket made of Barbour's famous waxed cotton, making it completely waterproof.  Designed to be an ideal jacket for either bicycle or horseback riding, it is a great jacket for teenagers as well.
The Beadnell has the same features as the Bedale but is
tapered to be a ladies jacket.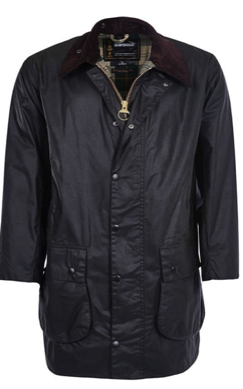 The Border Jacket
Sage, Navy or Black
Available sizes: 38-52
Unisex - Long length
Optional zip-in Liner/Vest and/or detachable Hood.
An ideal jacket for both town and country wear.  Styled with the traditional hand-warmer pockets and bellow pockets, there are also detachable waterproof pockets within for sport use. 
Pair with a great scarf and you have a dress jacket in town... a jacket you can wear anywhere.
Once you own one of these classic wax jackets, you will find yourself playing "Spot the Barbour" while watching any British t.v. or film production! 
Hint:
Just look for the corduroy collar!
J. Barbour and Sons
Organization
J. Barbour & Sons Ltd is a British luxury and lifestyle brand founded by John Barbour in 1894, that designs, manufactures and markets waxed cotton outerwear, ready-to-wear, clothing, footwear and accessories for men, women, and children under the Barbour and Barbour International brands. Founded in South Shields, England, as an importer of oil cloth, J. Barbour and Sons Ltd has become well known for its waxed cotton jackets which are a common element of British country clothing. The company's waxed cotton jackets are so well known that some people refer to any waxed cotton jacket as a "Barbour jacket", irrespective of manufacturer. J. Barbour and Sons Ltd holds royal warrant to supply "waterproof and protective clothing" from Queen Elizabeth II in 1974, the Duke of Edinburgh in 1982, and Charles, Prince of Wales in 1987. Since July 2016, Scottish actor Sam Heughan is Barbour's First Global Brand Ambassador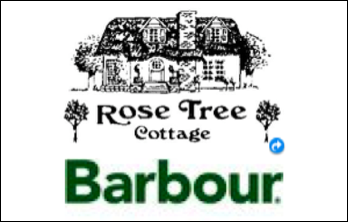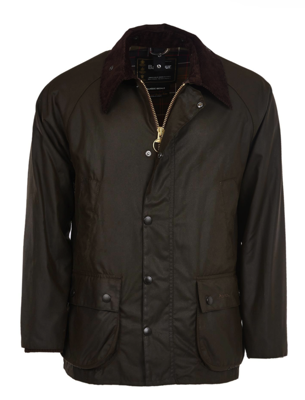 Classic Bedale Waterproof Jacket
Beadnell Waterproof Jacket
The Deveron Quilt Jacket from our extensive Ladies Collection
Step inside our Store
and check out our
Barbour™ Collection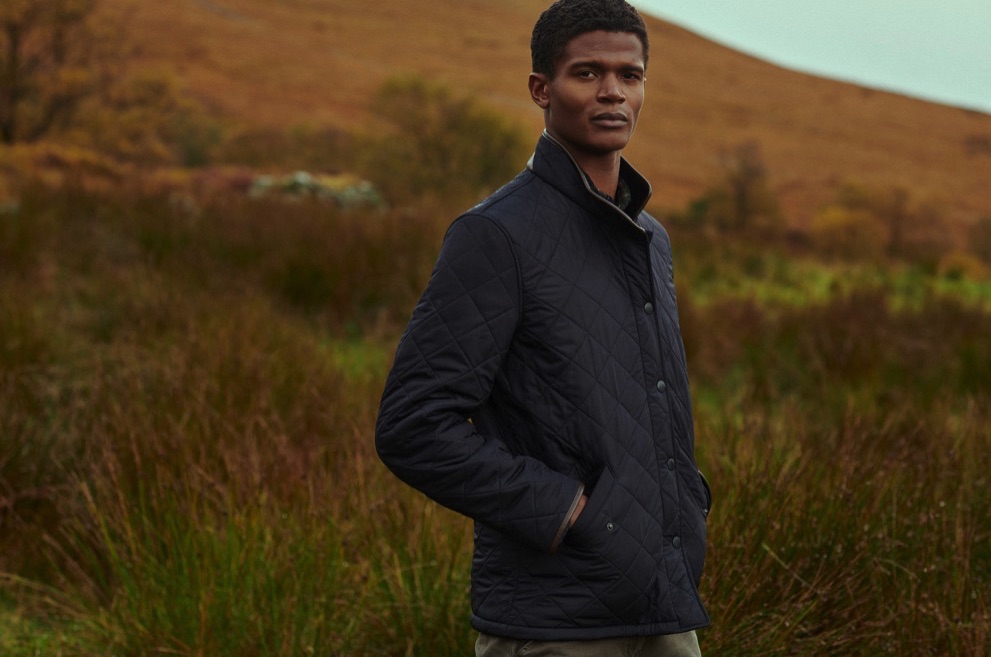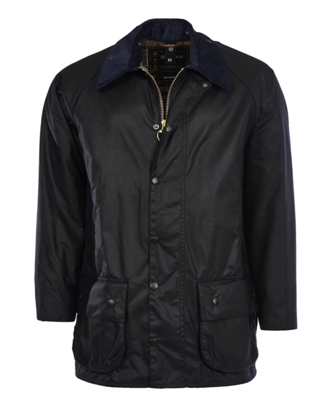 The Beaufort
Classic Olive, Traditional Sage, Navy or Black
Available sizes: 34-52
Unisex - Medium length
Optional zip-in Liner/Vest and/or detachable Hood.
This waterproof jacket of medium weight wax cotton is 'engineered' to be a practical jacket for the sportsman with it's hidden 'poacher's pocket' across the back zipping both sides, which can be handy for scripts, carry-on baggage, etc., making it ideal for work and travel as well!  In addition, there are two bellow pockets, moleskin-lined hand-warmer pockets and a secret zipped pocket for wallet, passport, or phone. Under the soft corduroy collar are the snaps for the (also beautifully 'engineered') optional matching wax cotton hood.
Worn by Helen Mirren in "The Queen" gives a clue as to who loves this jacket!