Here are just a few of our Rose Tree Cottage English Village Shop favourites...
At this time, our Garden Afternoon Tea is being servied only on the weekend... Saturday & Sunday at 1:00 & 4:00
with reservations taken (BY TELEPHONE ONLY) no more than exactly one week in advance
(with the exception of private parties, taken one month in advance).
Telephone lines open at 10:00 the week prior (Sat. for Saturday & Sun. for Sunday).
The tea service includes a glass of sparkling Elderflower Cordial, our English Village Tea,
a three course serving starting with the Savories — straight from our AGA —
Beef Wellington, 'Jubilee Chicken. Toad-in-the-Hole or Welsh Rarebit
followed by our famous Scones with Devon Cream and preserves, prior to a course of Sweets.
By reservation, only (taken no more than one week ahead).

Large and Small Teatime Hampers are available to take out, deliver or ship. For full details, call: (626) 793 3337
IN STORE SHOPPING; orders $75 or more delivered free in the local area; curb-side pick up at Rose Tree Cottage; or, shipping via UPS 'at cost' or.
Rose Tree Cottage English Village Loose Leaf Tea
Declared by our patrons to be an outstanding afternoon blend. Our English Village Tea is a blend of Ceylon, Indian and Kenyan teas that brews a truly flavourful and satisfying cup of tea.
Traditional
Hot Cross
Buns
Traditional Old Recipe Hot Cross Buns for Good Friday. Delicious warm with our English Butter and Plum Jam!
Tiptree's
Little Scarlet Strawberry Conserve
Did you know that Secret Agent 007 James Bond claimed that his favourite conserve of all time was Tiptree's
Little Scarlet?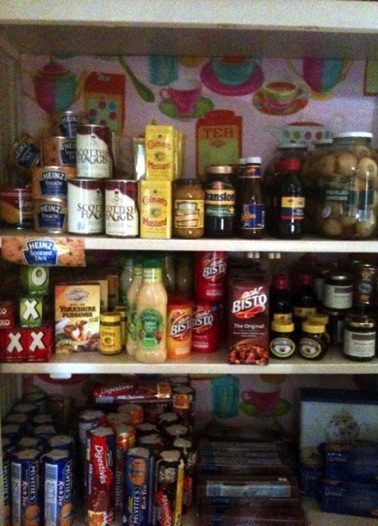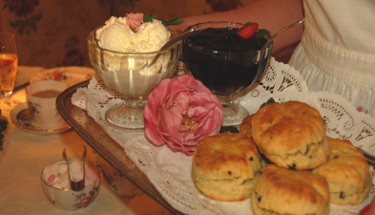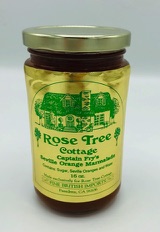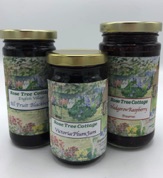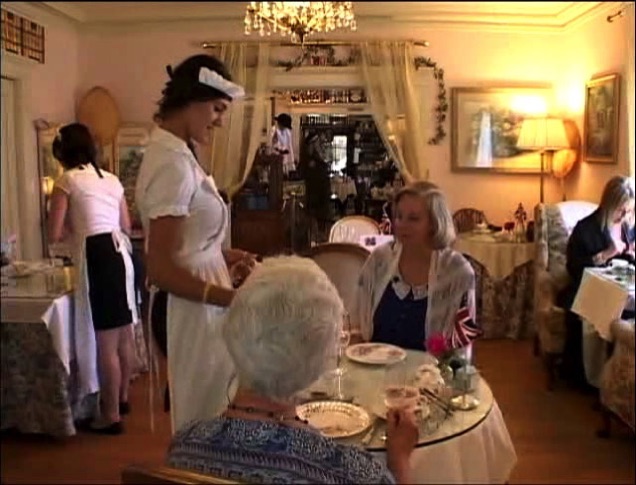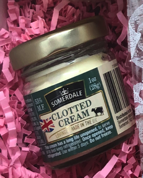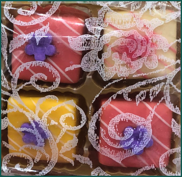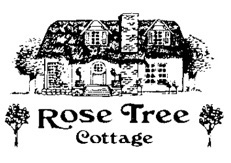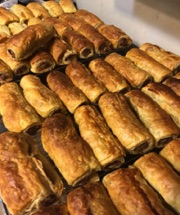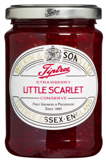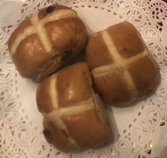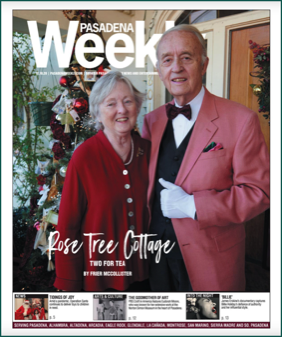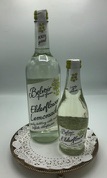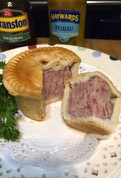 Pasadena's Original Tea Room & Garden (626) 793-3337
The Good News is...
We are still baking our Scones, Sausage Rolls etc., each day for you in our famous English
AGA Cooker/Stove!